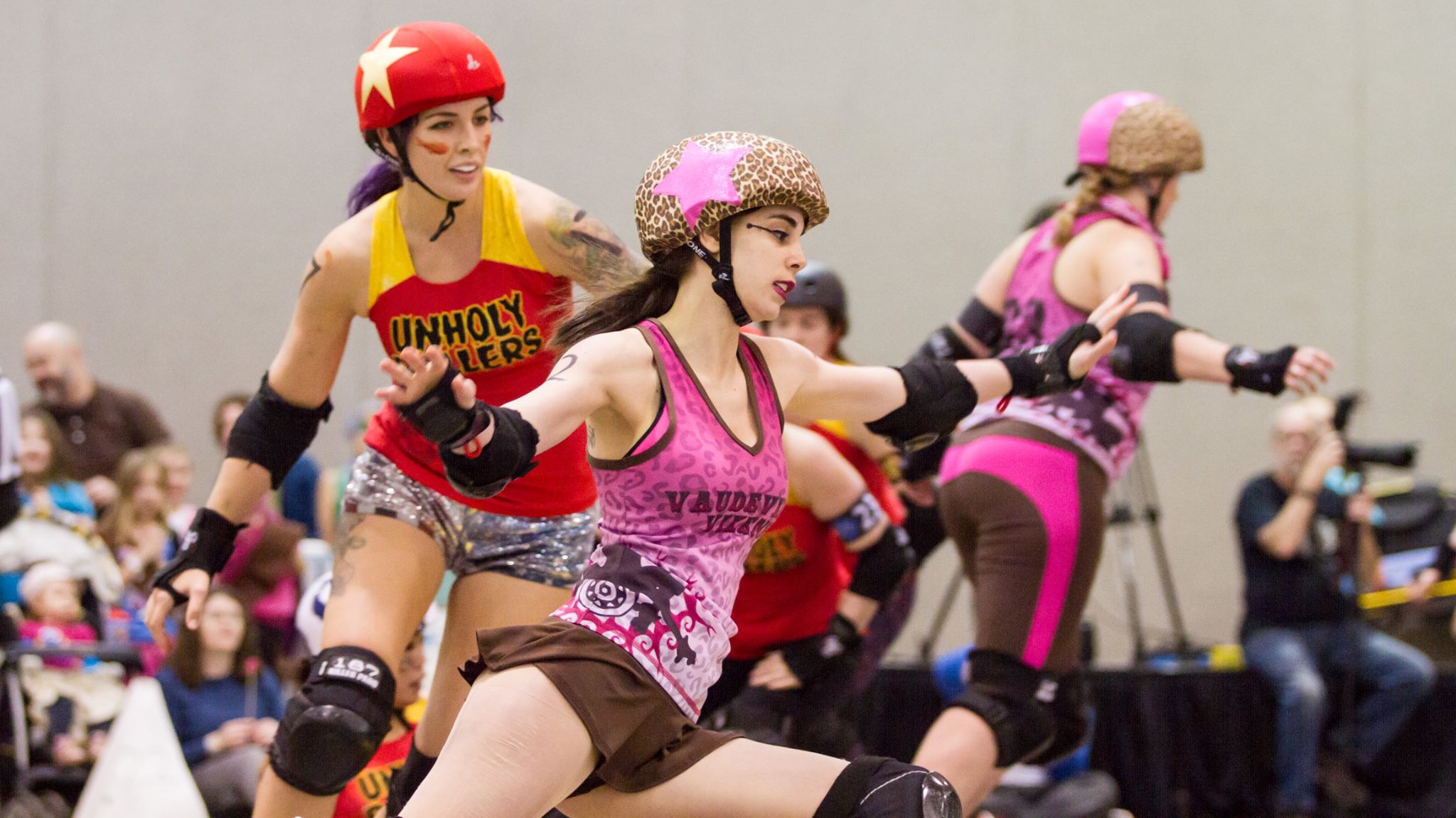 Mad Rollin' Dolls Season 14 Game 1: Derby Homecoming
Sat, Jan 13, 2018 at 3:45pm
Family Friendly
No pets
No smoking
wheelchair accessible
The Mad Rollin' Dolls are proud to kick-off season 14 with a triple header on January 13, 2018!
Mad Rollin' Dolls present our home team openers AND a thrilling exhibition game for our recreational team, Madison Wreckers Roller Derby, all on Saturday, January 13 at the Alliant Energy Center Coliseum. The season opener theme is Derby Homecoming, with special shout-outs and events for our roller derby alum!
The action kicks off early at 4:15 p.m. as the Wreckers show off their skills in a match between the Black & Blue Birds and the Rumblebeez. Support the next generation of roller derby stars and learn how you can get involved, too!
The first home team game of the night will feature the Unholy Rollers going up against the Vaudeville Vixens. Both teams have fresh new faces that they hope will help give them the first win of the season. Will the Unholy Rollers come out swinging, or will the Vaudeville Vixens start putting together another run for the championship leg?
We'll close the night with the defending champions, the Quad Squad, facing off with the Reservoir Dolls. It's been a few seasons since the Reservoir Dolls have had the championship leg and they are looking to steal it back this season. Will Quad Squad be able to hold them off?
Doors open at 3:45 p.m. and the first game begins at 4:15 p.m.
Tickets
Tickets are $10 in advance if bought at one of our ticket outlets in Madison: Willy St. Co-op (all locations), Pegasus Games, Mr. Rudd's Barbershop, and 608 Skate (inside Fast Forward Skate Center).
Online ticket pre-sales are $12 for adults, $6 for children 6-11 (under 6 are always FREE) -
Tickets at the door are $15.
Don't forget! Military, senior (55+), student discount at the door with valid ID; price at door $12 (regular $15).
Mad Rollin' Dolls introduce our brand new VIP tickets, which include:
Access to our special Turn Two trackside seating
Two Season 14 programs
Early VIP entry
Two Shout- Outs
Coupons from our sponsors
One $45 VIP ticket includes seats for two guests. Please note, we only have 2 VIP packages available and when they are sold out, that's it!
Disclaimer: Seating is for those guests 18 years of age and up. These seat are not ideal for folks with mobility/physical issues. MRD will always work with you to make arrangements if you need wheelchair seating or a seat with a back on it!
A portion of the proceeds from this bout will go to benefit Open Doors for Refugees.
AFTERPARTY at FIVE Nightclub.
Photo credit: Dutcher Photography