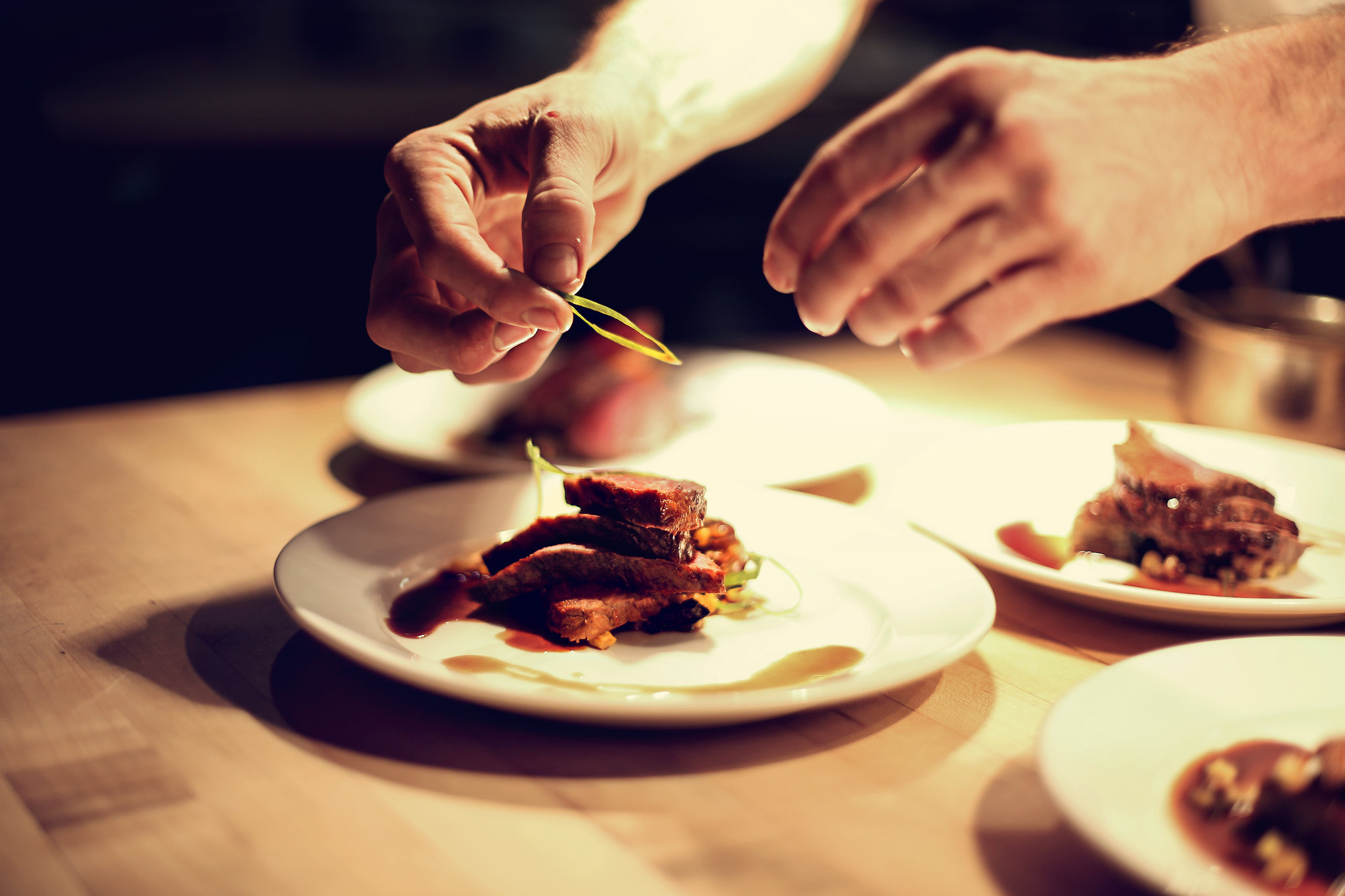 Down on the Farm Dinner
Ah, farms and booze. In Wisconsin, they go together like...well, farms and booze. Show your support for this combo and head to Vitruvian Farms, an organic permaculture farm just outside of Madison, for night of quality eats and cocktails.
Chefs Dan Fox (Heritage Tavern) and Patrick McCormick (Oliver's Public House) will be on hand to make the evening toothsome, with their cocktail counterparts Alex Kjell and Ricky Pajewski tasting you through Barr Hill Gin and Vodka and Amaro Montenegro.
Be there, or be forever sad you missed it. Which, of course, is the last thing we want.
MENU:
1st course: Heirloom Tomato Salad; Dream Farm Roseblossom goat cheese, mixed fall greens, roasted tomato vinaigrette, spiced lardo butter popcorn
2nd course: Potato Trio; Potato, Bacon & Brussels Sprout Tart, Smoked Trout, Turnip & Potato Terrine, Barrel Ash Roasted Potato & Charred Onion Salad, Turnip Green Pesto
3rd course: Jerk Chicken; stuffed chicken breast, grilled thigh, smoked & fried confit leg, braised fall greens, charred eggplant puree, roasted chicken jus
4th Course: Almond Polenta Cake with Brown Butter Sweet Corn Ice Cream; Italian plum-amaro coulis
***PARKING INSTRUCTIONS***
Please note that Vitruvian Farms is on a busy highway. For that reason we ask that you turn on E. Tower Rd. and enter Vitruvian Farms from their side entrance. There will be an attendant there to direct you to a parking spot. If you have difficulty walking or need assistance let them know and they will direct you to a parking spot closer to the dining tent.
We do not want anyone drinking and driving for that reason Madison Cocktail Week has provided contact info for local cab companies. Vitruvian Farms needs all cars picked up by noon on Sunday, 10/15.
Green Cab: 608-255-1234
Union Cab: 608-242-2000
Badger Cab: 608-256-5566